How to Start Teaching English Abroad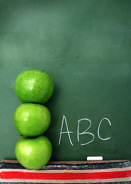 So you are thinking about teaching English abroad? English language skills are in extremely high demand and also in many different countries. Becoming a language teacher is a very important and a self fulfilling job. Millions of students around the world would love to be taught from a native English speaker, and would probably learn better by interacting with one directly.
There are many great jobs within other countries that will let you do just this. But finding the right location and environment is very important. By teaching abroad, you will gain an enormous amount of experience for your career that you will benefit from down the road.
If you are an aspiring teacher or a recent graduate, teaching abroad is probably one of the best opportunities for your career. The competition for desirable teaching jobs has increased significantly over the past several years. Therefore, you will have to be prepared to compete against others like yourself whom are seeking the same experience. Countries are looking for well trained instructors who also have the skill set to teach effectively.
Certifications
It is very important you seek to earn a TESOL/TESL/TEFL certification, any one of these will open even more doors for you and help your credibility. Despite which certification you choose you will want to get the most out of it that you can. Most of these certification courses have an hour requirement, and you must attend each class and complete the necessary work. Exams, and papers are fairly common among these certifications.
After obtaining the proper certification you need to prepare your Resume/CV to reflect your experiences, and cater it towards teaching abroad. Once you start setting up interviews, many of them are conducted over the phone or VIA Skype. You will be assessed to determine if you are a good fit to teach abroad and if you possess the necessary skills.
Once you have an offer to teach abroad, it is important to read the contract carefully. Contracts are meant to be negotiated, so do not be afraid to ask for changes. Since this contract deals with employment in another country be sure you read through it thoroughly and possibly consult a lawyer if necessary.
After completing your official employment contract, you will need to obtain the proper working Visa from the country you will be teaching in, along with obtaining your passport if necessary. Obtaining these documents can take time, so it is important not to delay the process as you do not want to jeopardize your job.
Once you obtain and complete all the necessary documentation it is time to relocate to the country you will be teaching in. Ensure that you have setup transportation from the airport or train terminal to take you to where you will be teaching. It is important to get to know the area you will be living in, including any local laws or ordinances, as well as talking with staff to introduce yourself.