Types of Working Holidays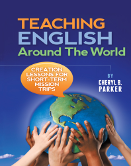 By now you probably have decided whether or not you are planning on taking a working holiday abroad in another country. It is important to look at the different categories and types of working holidays that are offered. You should be as informed as possible on your options, so you do not miss out on a great opportunity.
The UK National Trust offers several types of working holidays and also includes an approximate cost. These include:
Trust Package: The Trust Package is for participants 18 years and older. The approximate cost of this working holiday package is £125. During this holiday you will be lodged in a base camp within a hostel. Domestic working tasks are shared within the present group.
Short Break Package: The Short Break Package is designed for ages 18 and up who don't have a lot of time to go away. This is only a two to four night holiday and allow you to become involved with the National Trust. This package will cost around £75.
Hand Picked Package: The Hand Picked Package is also for ages 18 and older. The approximate cost for this package is £105. Accommodations are held in a limited number of locations. Participants will share twin or triple rooms instead of dorms. Within these accommodations, participants can interact together.
Youth Discover Package: This package is for students ages 16 to 18 years old. Kids will have the opportunity to perform conservation work and also enjoy many different activities with other teenagers. The Youth Package costs approximately £110.
Family Package: The family package is aimed at both children and adults. Children ages 6 to 16 and adults 18 years and older are encouraged to take this working holiday. This package is a fantastic way to spend time with the family and to meet new friends. There are lots of activities for the children and adults such as: pond dipping, learning survival skills, carrying out plant surveys, rock pooling, and scavenger hunts. Your family is sure to have a lot of fun with this package. The approximate cost is around £225.
Independent Holidays: Don't want to take one of the pre-arranged holidays listed above? That's not a problem as the UK National Trust will allow you to organize your transportation using coach or minibus hire, accommodations and catering while you are still taking part in working holiday activities.
The above list is several different types of working holidays specifically offered by the UK National Trust. There are also many other similar organizations that offer pre-arranged packages for adults and children to experience a working holiday. The best thing about a working holiday is that you get to pick the exact experience you want, and you get to decide what you will take away from that experience.